About Us | Omaha Dance Studio
Nebraska Dance provides quality dance education in a positive and encouraging atmosphere.
We believe each child is created uniquely with God-given temperaments, strengths, and attributes. It is our honor to invest in your child's dance education. We are passionate about teaching dance and empowering our students to achieve their dreams! We are proud to offer a variety of classes for all ages and levels. Our top-notch staff is ready to provide the dance training and Nebraska Dance experience unique to each dancer and family.
While in college, Stephanie Pearson saw a vision that would bring a high quality of dance education to the Omaha Metro.  With the encouragement of those around her, the doors of Nebraska Dance Central (near 114th and Dodge) opened January 2001 with just 1 studio and 3 staff members.  By the grace of God, Nebraska Dance has grown to 2 locations, 12 studios, and 48 dedicated staff members who love serving young people on their dance journey.  Every dancer, from new recreational dancers to the highest level competitive dancers, has a path and a place at Nebraska Dance.  We are proud to serve Omaha and are humbled to have been awarded the 'Best of Omaha' for the past 9 years in a row.  We at Nebraska Dance are grateful we get to do what we love, all while inspiring others to discover the magic of dance!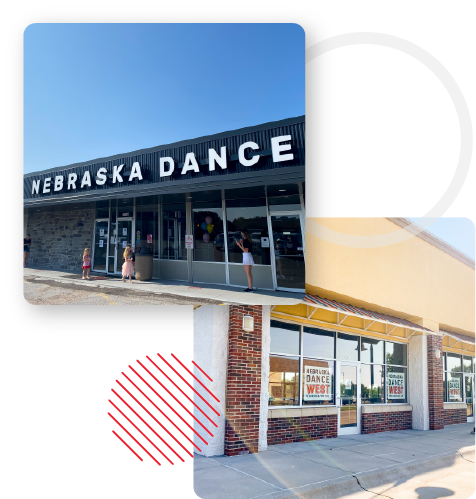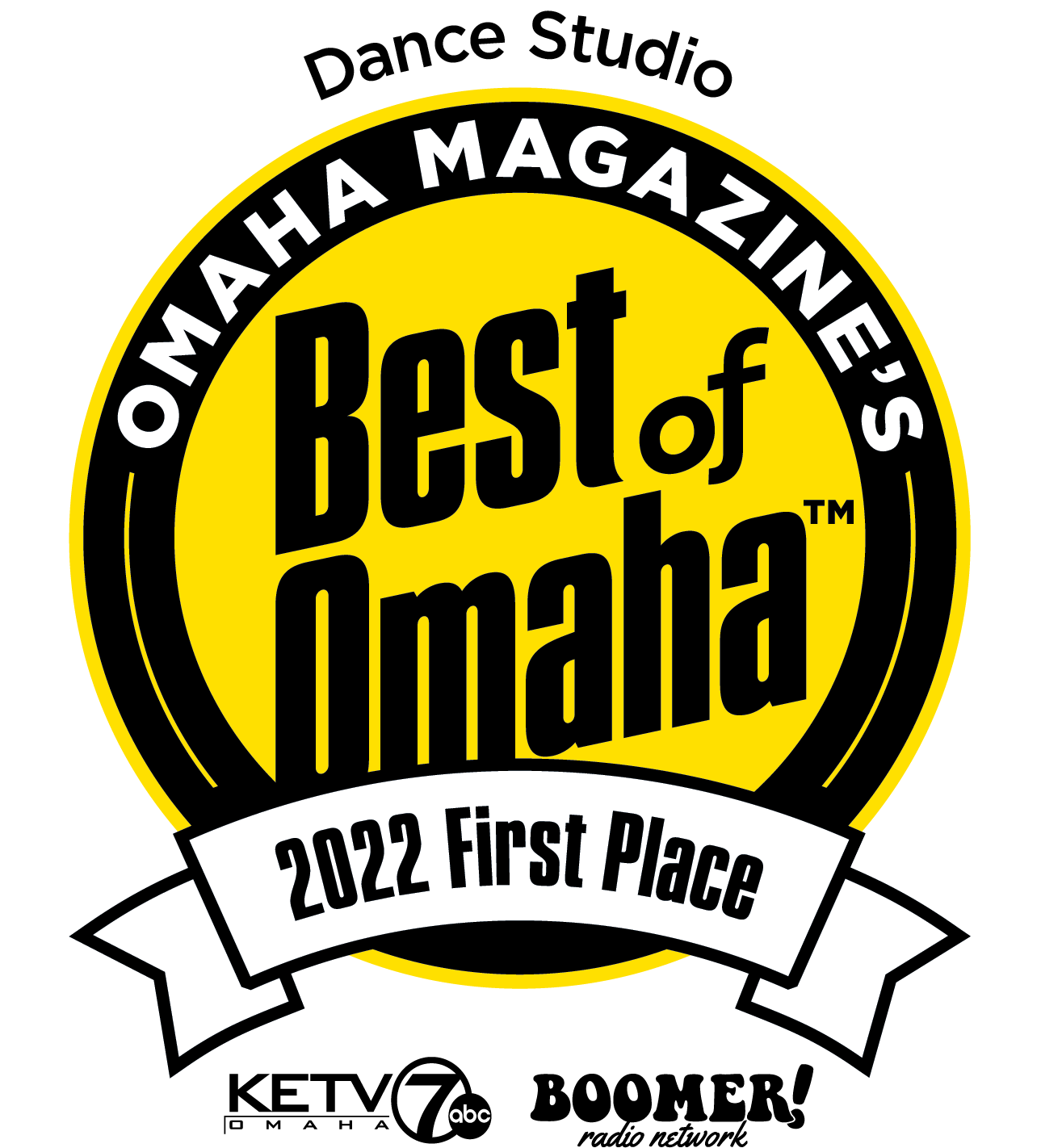 Nebraska Dance is your #1 Dance Studio in Omaha 10 years in a row!

Miss Stephanie
Studio Director and Founder
Welcome to Nebraska Dance! 
When I set out on this journey over 20 years ago, I could have never fully imagined what it would become. I am awed by the way God has knit together such an incredible community and place of growth and inspiration. Watching the dedication our staff pours into Nebraska Dance day in and day out is simply amazing. I love seeing our tiniest to our most mature dancers evolve in bravery and confidence as they explore movement. Our hope is that your journey at Nebraska Dance is filled with growth and joy. Thank you for the opportunity to serve you! 
Miss Tayler
Leadership Team and Teaching Staff
Miss Sarah
Leadership Team and Teaching Staff
Miss Brooke
Leadership Team
Miss Kara
Leadership Team
Miss Kristi
Leadership Team and Teaching Staff
Miss Liz
Leadership Team and Teaching Staff
Miss Cassidy R
Leadership Team and Teaching Staff
Miss Sally
Leadership Team and Teaching Staff
Miss Callie
Leadership Team and Teaching Staff
Miss Olivia
Leadership Team and Teaching Staff
Miss Cassidy S
Leadership Team and Teaching Staff
Miss Caitlin
Leadership Team
Miss Danyelle
Leadership Team
Miss Stefani
Leadership Team and Teaching Staff
Miss Jill
Leadership Team and Teaching Staff
Miss Melissa
Leadership Team
Miss Charisse
Leadership Team
Miss Alexandra
Teaching Staff
Miss Amanda
Teaching Staff
Miss Ashley B
Teaching Staff
Miss Ashley I
Teaching Staff
Miss Ashley K
Teaching Staff
Miss Audrey
Teaching Staff
Miss Avery
Teaching Staff
Miss Betsy
Front Desk Staff
Miss Carlee
Front Desk Staff
Miss Chloe
Front Desk Staff
Miss Courtney
Teaching Staff
Miss Emily
Teaching Staff
Miss Emma-Kate
Teaching Staff
Miss Gabrielle
Teaching Staff
Miss Karlie
Teaching Staff
Miss Kelli
Teaching Staff
Miss Kristen
Teaching Staff
Miss Jocelyn
Teaching Staff
Miss Jordan
Teaching Staff
Miss Jules
Front Desk Staff
Miss Lindsey
Teaching Staff
Miss Lydia
Teaching Staff
Miss Magali
Teaching Staff
Miss Mandy
Teaching Staff
Miss Marta
Teaching Staff
Miss Marinda
Front Desk Staff
Miss Megan
Teaching Staff
Miss Milina
Front Desk Staff
Miss Missy
Teaching Staff
Miss Rachel
Teaching Staff
Miss Taylor
Teaching Staff
Miss Sana
Front Desk Staff